GSF Blog
21st June 2022
The Grange Practice in Ramsgate receives Gold Standard award for end of life care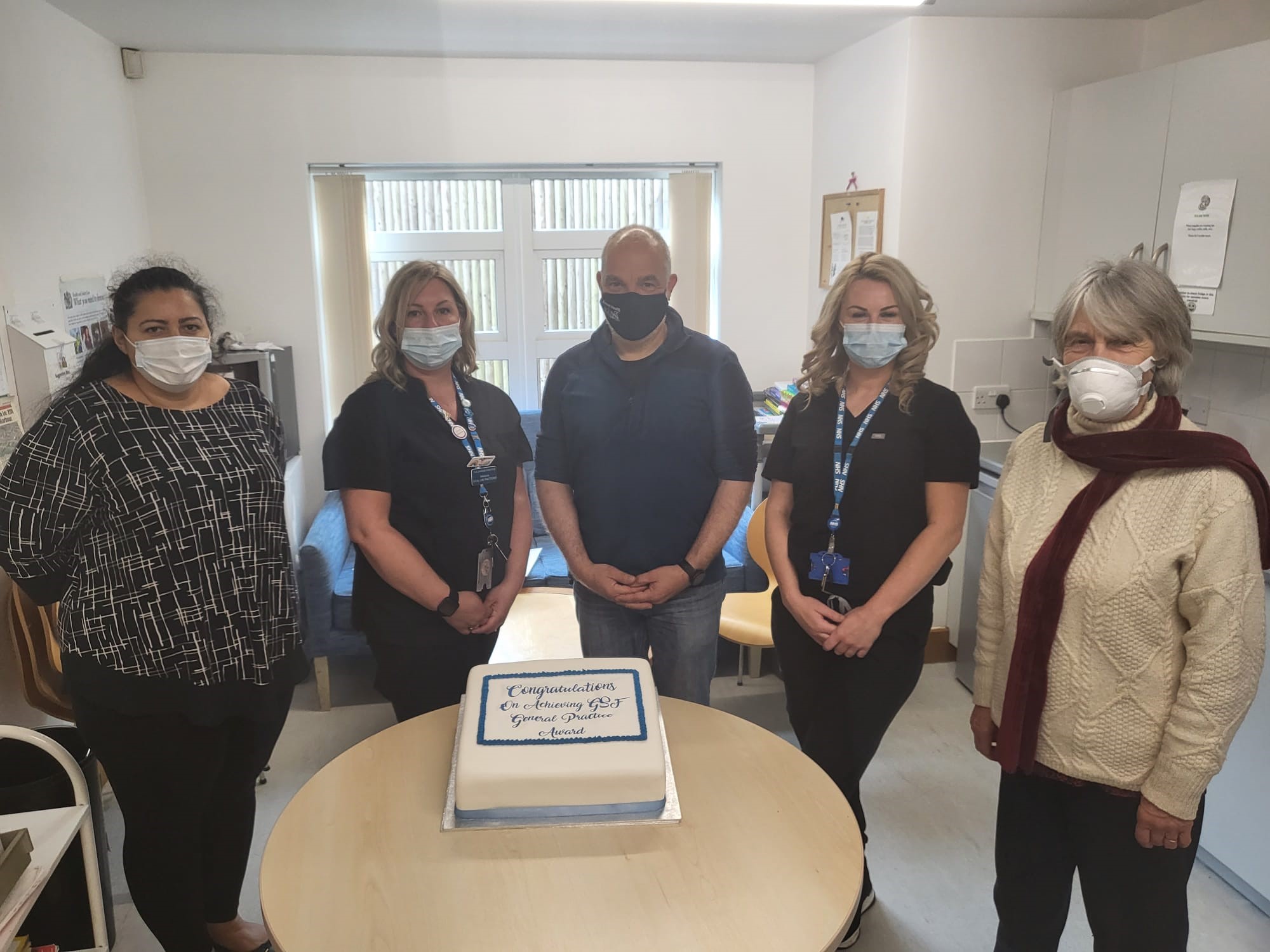 20th May 2022
Earlier this month GSF hosted our virtual awards ceremony to celebrate the incredible organisations who have received their Quality Hallmark award for providing outstanding end of life care. Take a look at some of the great articles below, highlighting these achievements.
Rosebank Care Home wins third consecutive national award for palliative and end of life care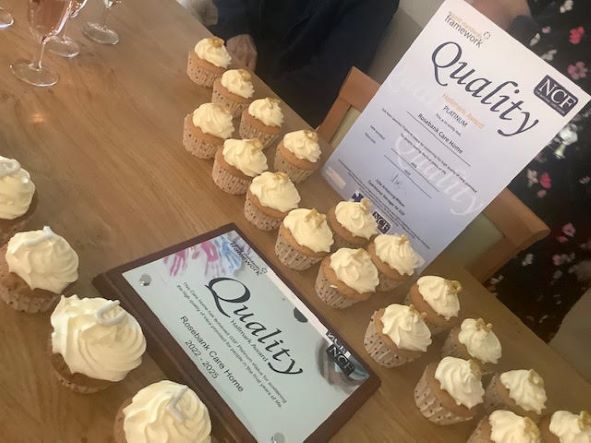 Chelston Park & Gardens wins fourth GSF Award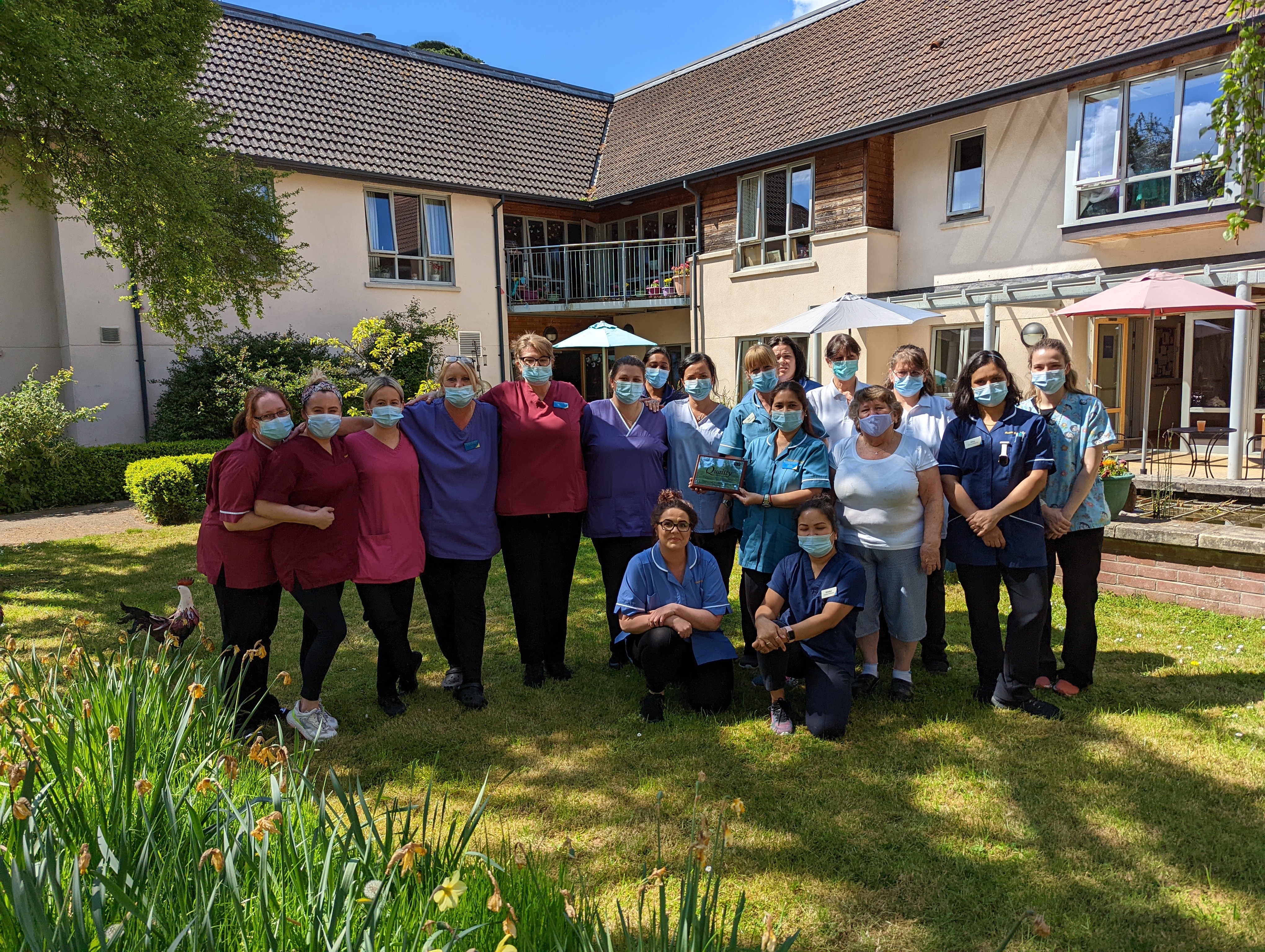 Dursley Care Home wins national award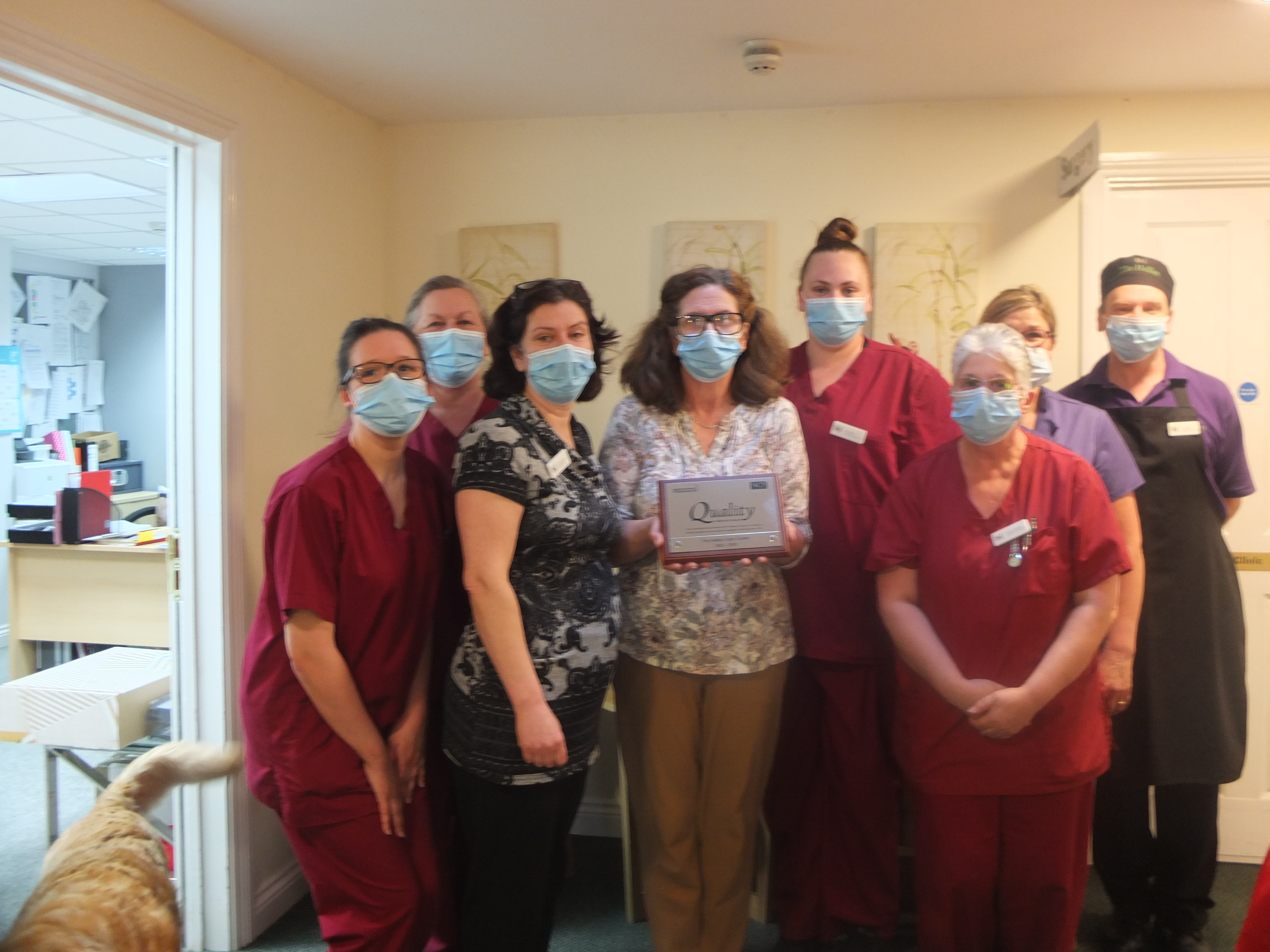 The Priory Medical Group in York has received a national Gold Standards Framework (GSF) Quality Hallmark Award for its delivery of end of life care during the pandemic.
10th May 2022
Memory Bears at Oak Tree Lodge Care Home in Southampton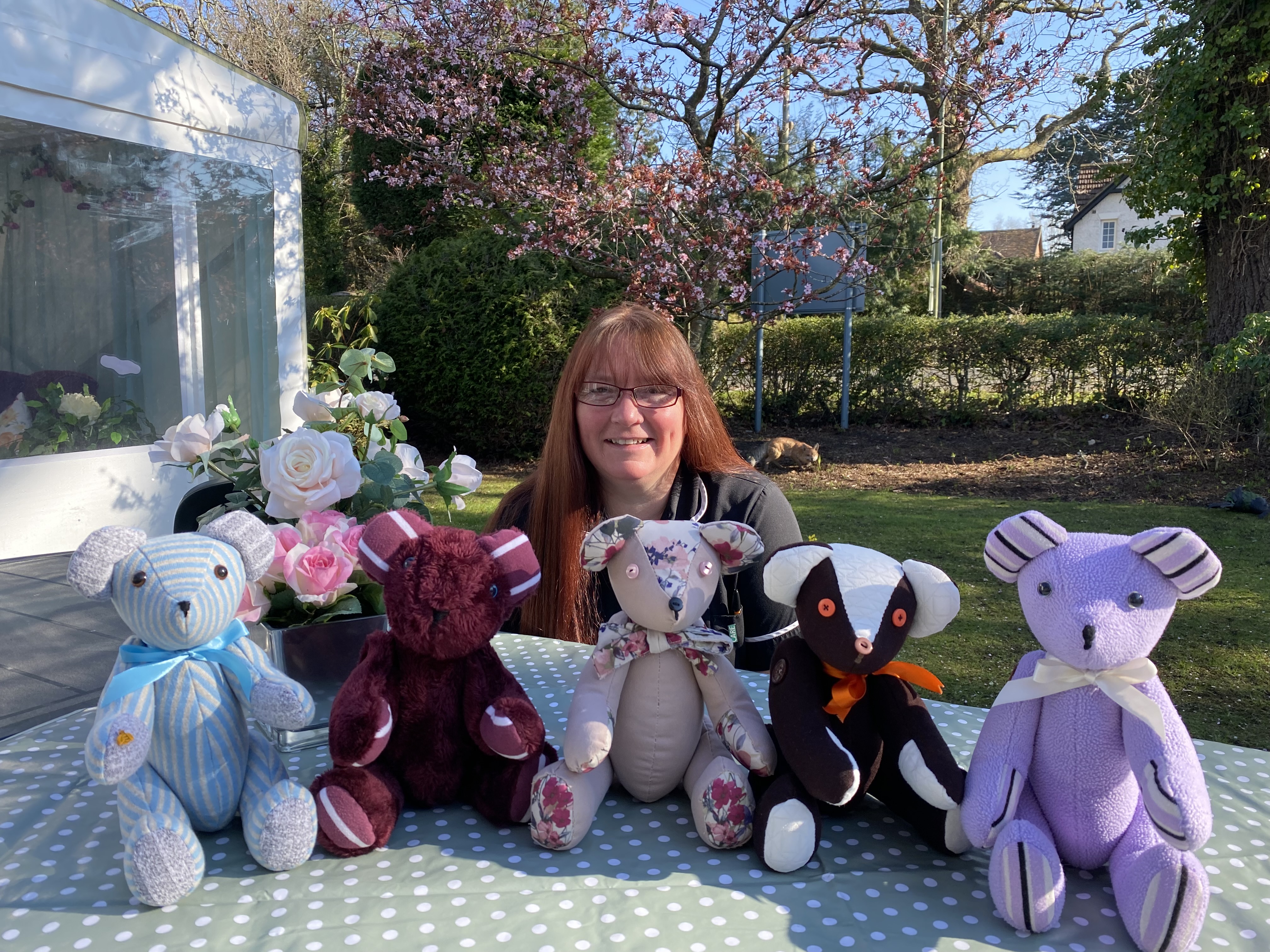 What are Memory Bears?
One of our carers, Ria, makes the memory bears from the clothes of people of who passed away in the care home. They are then given to children and grandchildren as a memory of their loved one. Each bear is hand stitched by Ria in her own time. She taught herself how to do them and puts so much love and care into each one.
What other improvements have you made in the care home to support a better end of life for your residents?
We are very proud of the care that we offer to residents and their loved ones at end of life. We have families camping in bedrooms, getting into bed with the loved ones for those last cuddles and we provide food, drinks, and provision for them to use the showers etc. In the past we have provided takeaways, bottles of prosecco and run to local shops for favourite foods.
We give mouth care with sherry, rum, tea or any drink of choice. Who wants their last tastes to be of water? We have aromatherapy oils, compile song lists of favourite and treasured songs, offer massages, time, hand holding and love.
After death we follow up with cards, we always attend funerals and then we mark birthdays and anniversaries the following year by sending letters and cards to families. Most of our families continue on with us on Facebook, liking pictures and commenting on activities within the home. This usually continues for a year or two before they feel safe and happy enough to leave the group.
How has embedding GSF in the care home helped with this?
What GSF has done for us is given us the tools to use to ensure that we are prepared for our residents to pass away. Advance Care Plans were often discussed prior to GSF, but now they have more meaning. Staff are now more confident to talk to the families of the residents about expectations, particularly around admission to hospital, and the negative impact that could have.
The coding and the trackers are showing patterns that we can start breaking down. We want better outcomes for our residents and this will help. Death is coming for us all, but anything we can do to minimise suffering will be embraced and adopted into our care. Maybe it is a confidence thing that GSF has shown our staff – learning to be advocates for our residents and their families by the richness and depth of knowledge we have gained, and continue to learn, is a great thing.
We continue to learn as we start to gather information for the accreditation. We have designed leaflets for residents and their families about ACPs and a leaflet for families immediately after death, with important numbers and information on. We are currently having a leaflet printed about the processes of death and dying. This one will be kept in our leaflet stand for families to pick up as and when they want to. We find very often that families become concerned about fluid intake, sleepiness, hallucinations etc and the aim of this leaflet is to get families and friends aware of symptoms that may occur, so they are not scared if things happen.
We have created our own versions of the trackers and coding etc so that they fit in more with our home and our needs. Getting staff on board has been easy as they all passionately believe in good quality end of life care.
5th May 2022
This afternoon we hosted our Virtual Awards Ceremony to celebrate the 43 organisations who have achieved their GSF Accreditation / Re-Accreditation Awards. Take a look at our social feed to view pictures of the ceremony.
Hospital Accreditation - Pass
C7 Ward, Russells Hall Hospital, Dudley
Hospital Re-Accreditation - Platinum
Ashmore & Shaston Ward, Westminster Memorial Hospital, Dorset
Primary Care Accreditation - Pass
McKenzie Group Practice, Hartlepool
Portsdown Group Practice, Portsmouth
Stainland Road Medical Centre, Halifax
The Grange Practice, Ramsgate
Primary Care Re-Accreditation - Platinum
Erdington Medical Centre, Birmingham
Priory Medical Group, York
Domiciliary Care Accreditation - Pass
Care Homes Accreditation - Pass
Gravesham Place Integrated Care Centre, Kent
Inglefield Nursing Home, Isle of Wight
Maidstone Care Centre, Kent
Park View Care Home, Suffolk
Rusthall Lodge Care Home, Kent
The Beeches Nursing Home, West Sussex
Care Homes Re-Accreditation - Platinum
Arboretum Nursing Home, West Midlands
Avon View, Dorset
Belong Macclesfield, Cheshire
Castle House Nursing Home, Somerset
Chelston Park & Chelston Gardens, Somerset
Eastbury House, Dorset
Etheldred House, Cambridgeshire
Fairlie House, London
Gibraltar Road Nursing Home, West Yorkshire
Grove Court, Suffolk
Highfield House, Somerset
Hill House, Surrey
Kingfishers Nursing Home, Hampshire
Linden Lodge Nursing Home, Warwickshire
Melrose Care Home, West Sussex
Newstead House Nursing Home, Herefordshire
Rosebank Care Home, Oxfordshire
Signature at Westbourne, Dorset
St Bartholomew's Court Nursing Home, Merseyside
St Clare's Care Home, East Sussex
Symonds House Nursing Home, London
The Beeches Nursing Home, Cornwall
The Hollies Care Centre, Gloucestershire
The Wolds Care Centre, Lincolnshire
Westholme, Hampshire
Westside Nursing Home, Surrey
Woodlands House, Hampshire
29th April 2022
Here is a copy of our latest Newsletter. Please join us in congratulating the 43 care homes, hospital wards, primary care practices and domiciliary care agencies in achieving GSF Accreditation and Re-Accreditation!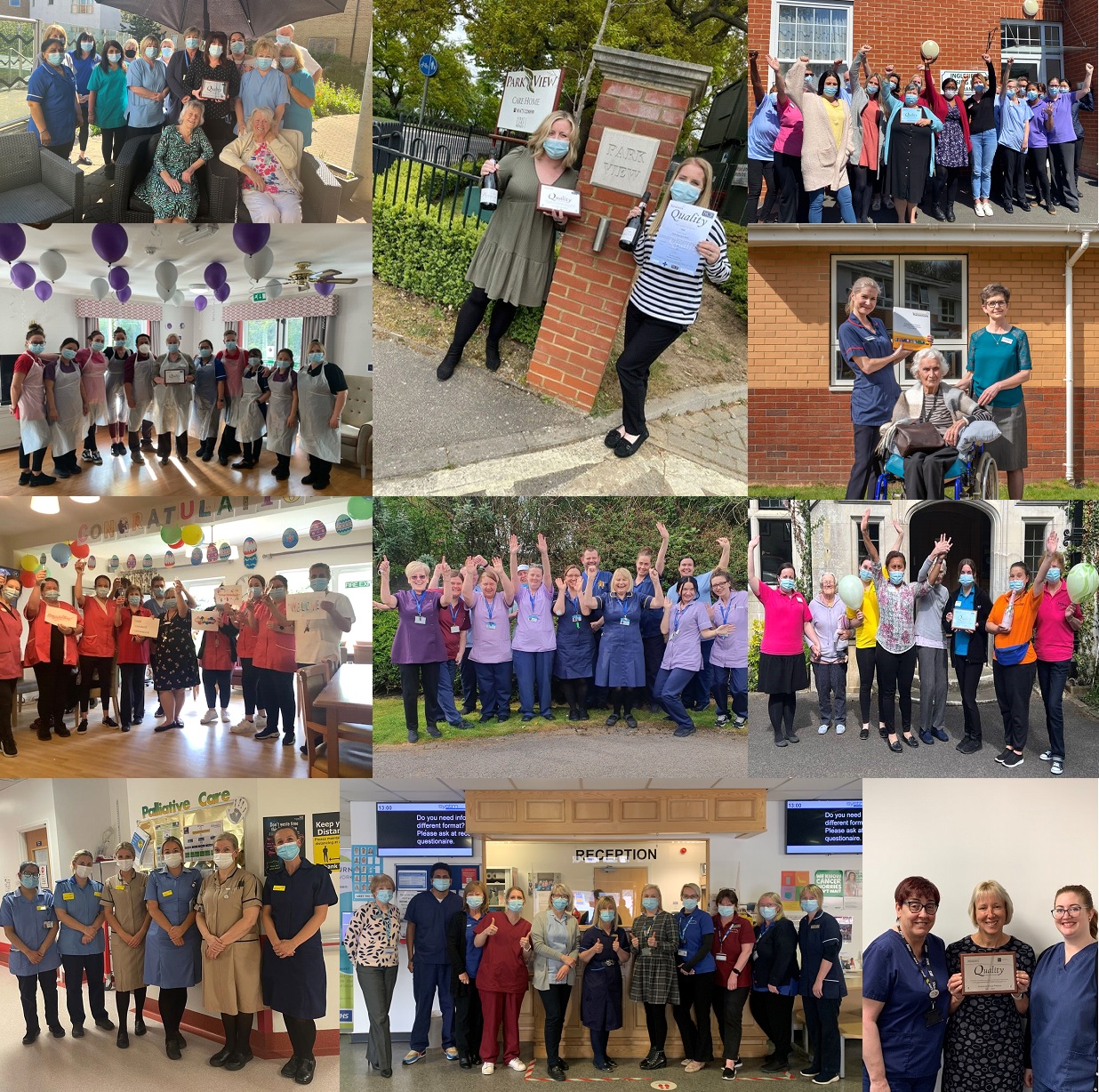 If you would like to share a success story for us to include in our next Newsletter, please email info@gsfcentre.co.uk.
31st March 2022
It is always great to see what our GSF Accredited Care Homes are doing in practice!
Read about what The New Deanery in Essex is doing to shine a light on dignity and diversity in care: https://www.inyourarea.co.uk/news/braintree-care-homes-hold-dedicated-dignity-week/
If you have a success story you'd like to share, send them to info@gsfcentre.co.uk to feature on our blog and in our newsletter.
28th February 2022
Here is a copy of our latest Newsletter.
If you would like to share a success story for us to include in our next Newsletter, please email info@gsfcentre.co.uk.
18th February 2022
SPOTLIGHT on shortlisted 2021 Care Home of the Year, Cholwell House Nursing Home, who received their Platinum Quality Hallmark Award in November. Here, Fiona Trezise, the Manager at Cholwell House explains what it means to have achieved their Re-Accreditation during a global pandemic: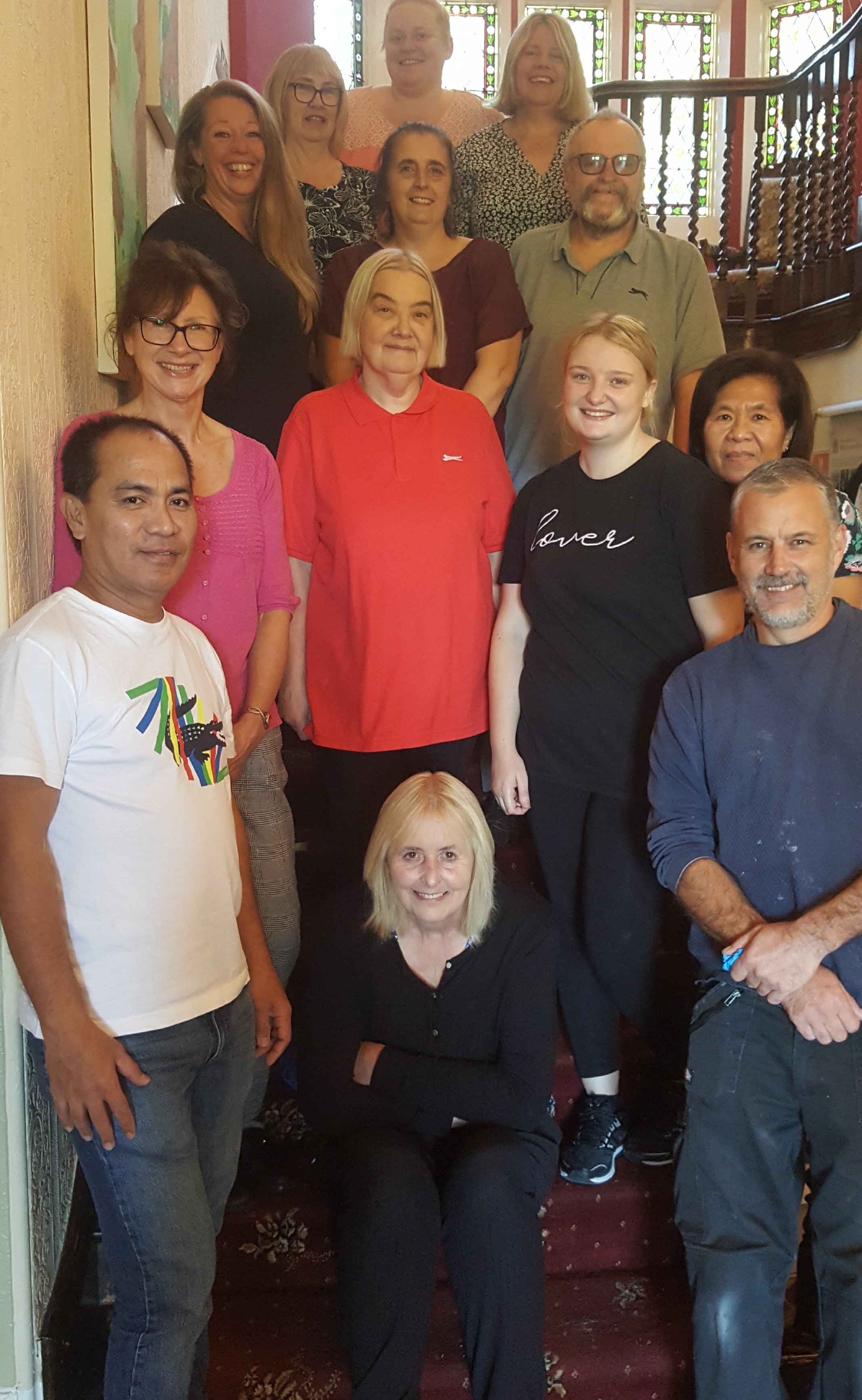 "As a team, we are ecstatic and humbled to have achieved Platinum status yet again! It is especially momentous to attain the award in such unparalleled times and truly celebrates the evolution and endurance of the Gold Standards programme; our focus has not deviated from sustained excellence in end of life care.
Accreditation with the Gold Standards Framework has boosted the confidence of all staff. As a manager I believe in staff being able to cross-over in roles and not be restricted by their designation. Staff work in a democratic setting, actively encouraged to share suggestions and ideas. The health care assistants in particular know that they are valued and their opinion given credence; their insight and keen observational skills are vital in augmenting the care of individuals from admission to death. Moreover their professional and personal development is self-evident following our association with the Gold Standards Framework.
We have strived to find positivity, fun and magic in the face of adversity, creating moments to reduce the toll of loneliness and separation from family for the residents, and to support each other as a team, moving forward with confidence. At the beginning of the pandemic we suffered two deaths from Coronavirus, with four residents infected in total. No one could have anticipated the ordeal we were about to negotiate but I was captivated on a daily basis by the response of my stellar staff; their levels of commitment and empathy unsurpassed.
Compassion and love continue to be the foundation of our care of residents, families and each other; already eminent standards of terminal care enhanced through effective, prognostic knowledge of the residents, advance care planning and multi-disciplinary liaison, implicitly the general practitioner and out of hours service. A significant challenge was the inconsistency of medical support from the out of hours service, cases often discussed remotely and expected deaths verified per Royal College of General Practitioners' protocol. In contrast our designated general practitioner visited as often as needed, consistency in assessment and care at end of life for resident and family ensured. We continue to eradicate inappropriate hospital admissions.
Throughout our daily life communication is key. Residents with dementia do not understand social distancing or face masks and therefore we have been imaginative in modifying our demeanour while keeping them safe. Video calls maintained family links for a few individuals while music and quirky dance sessions worked for all! Additionally we erected pop up shops, enjoyed teddy bear picnics and dreamy restaurant-styled steak nights.
The pandemic may have significantly impacted on our lives but I believe we have successfully limited its influence on our home. This applies equally to our relationship with family members overwhelmed by grief as life ebbed. Family members could not believe that they had welcome access to their beloved before and as they died, nor that provision would be made for them to remain overnight at their bedside. Like Cholwell House, the Gold Standards Framework is a way of life and we cherish the unique opportunity it presents to inspire and encourage others to provide consistency and quality of treatment as people decline and die naturally, in their preferred place of care."
---
25th January 2022
SPOTLIGHT on 5th time Accredited Care Home, Nightingale House in London, who received their Re-Accreditation Award on 11th November, demonstrating that quality end of life care is embedded within the care home.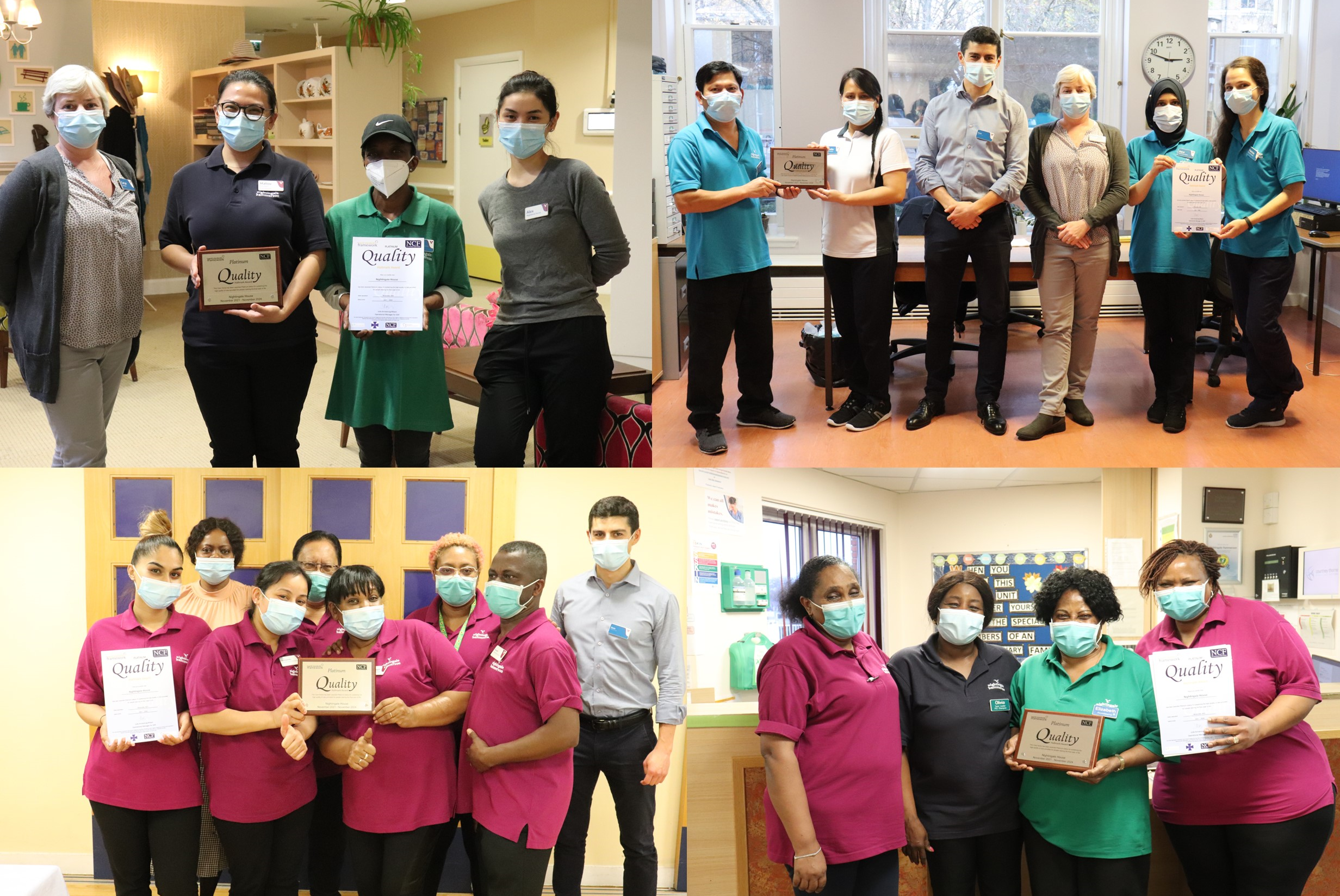 How have you maintained the standard of GSF within your service for over 12 years?
We were able to sustain the standards thanks to the perseverance and passion for care from our care team members. Nightingale Hammerson's leadership team also understands palliative care and outstanding end of life care as key priorities for the provision of care to our residents.
What do you see as being the main benefits to your residents? And the care that you provide?
GSF provides a structure and framework to best support the team members to feel confident to support residents and relatives in such a difficult and important time. In Palliative Care there is only one chance to make it right and the GSF helps to get it right.
How do you plan to sustain and maintain this for a further 3 years?
Continuous education for our team members around palliative care and end of life care is the essence of the sustainability. Associated to that continuous practice development as well for all of the team.
How as a home have you benefited from GSF being part of your practice? Did it improve upon your CQC rating for example?
Whilst GSF is not the only contributing factor, it has definitely contributed to us reaching our Outstanding rating with CQC.
---
6th January 2022
A very Happy New Year from the GSF team.
You can find a list of our training dates in April on the Home page of our website, along with the Accreditation timeline for 2022.
If you have any queries, please email info@gsfcentre.co.uk.
---
16th December 2021
Here is a copy of our latest Newsletter.
Thank you to all of the wonderful teams that have gone through the GSF Training and Accreditaton programme this year, and to those who have consistently embedded GSF within their organisation to achieve Re-Accreditation. We are very proud of you all.
We wish you all a very Merry Christmas and are hopeful for a positive 2022.
---
25th November 2021
Spotlight on 5th time Accredited Platinum Care Home, Galanos House in Warwickshire, who received their Re-Accreditation Award on 11th November, demonstrating the sustainability of GSF.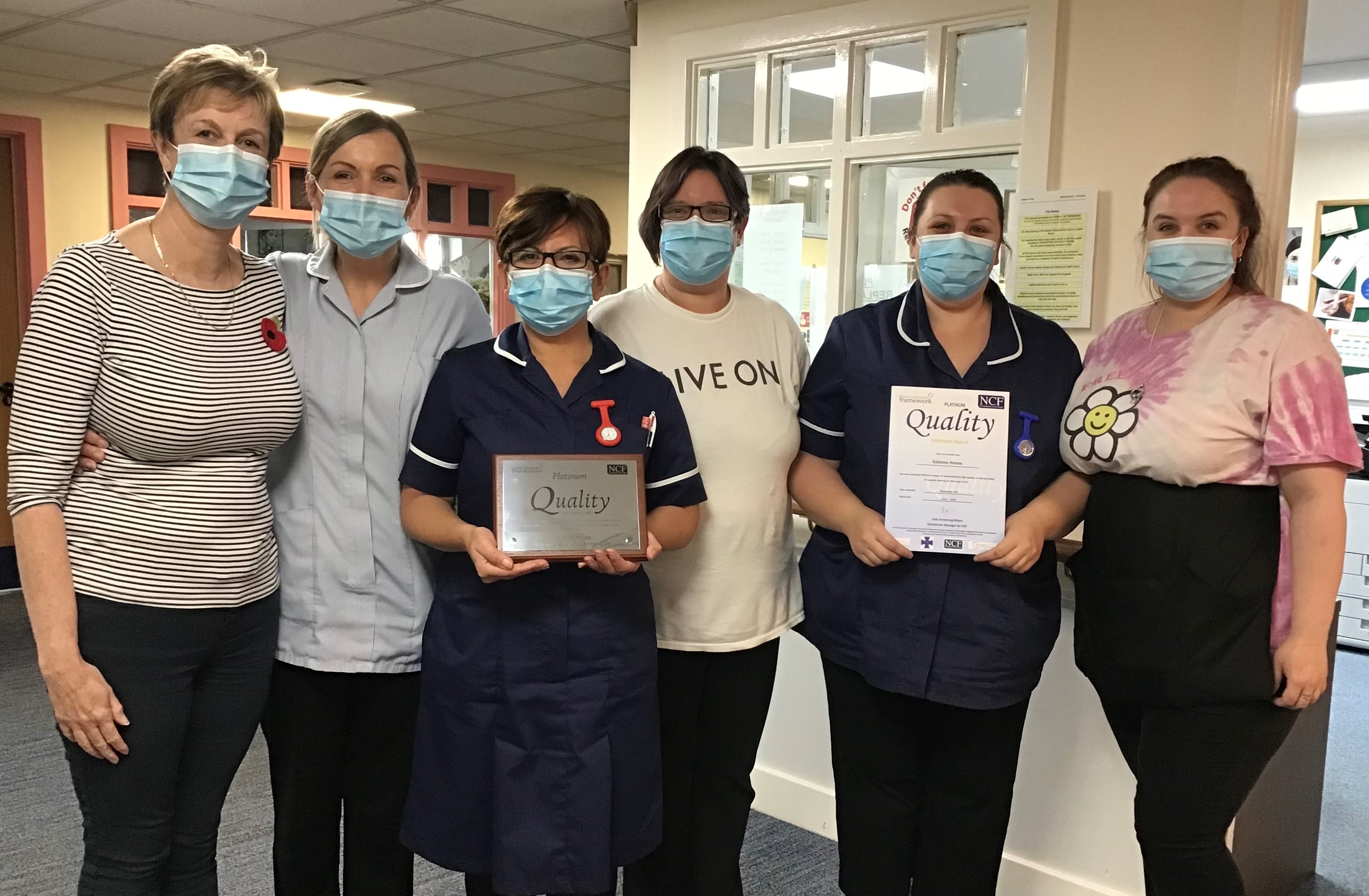 "We have been using GSF at Galanos House since 2008 and we are very proud to say that no resident has been admitted to hospital for End of Life care since then. GSF is so embedded into our care that it is just something that happens naturally as a whole home approach. Receiving this Platinum Award is recognition of a great team and the work they do."
Congratulations to Galanos House on achieving their GSF Platinum Award!
---
15th November 2021
Keighley care home awarded national accolade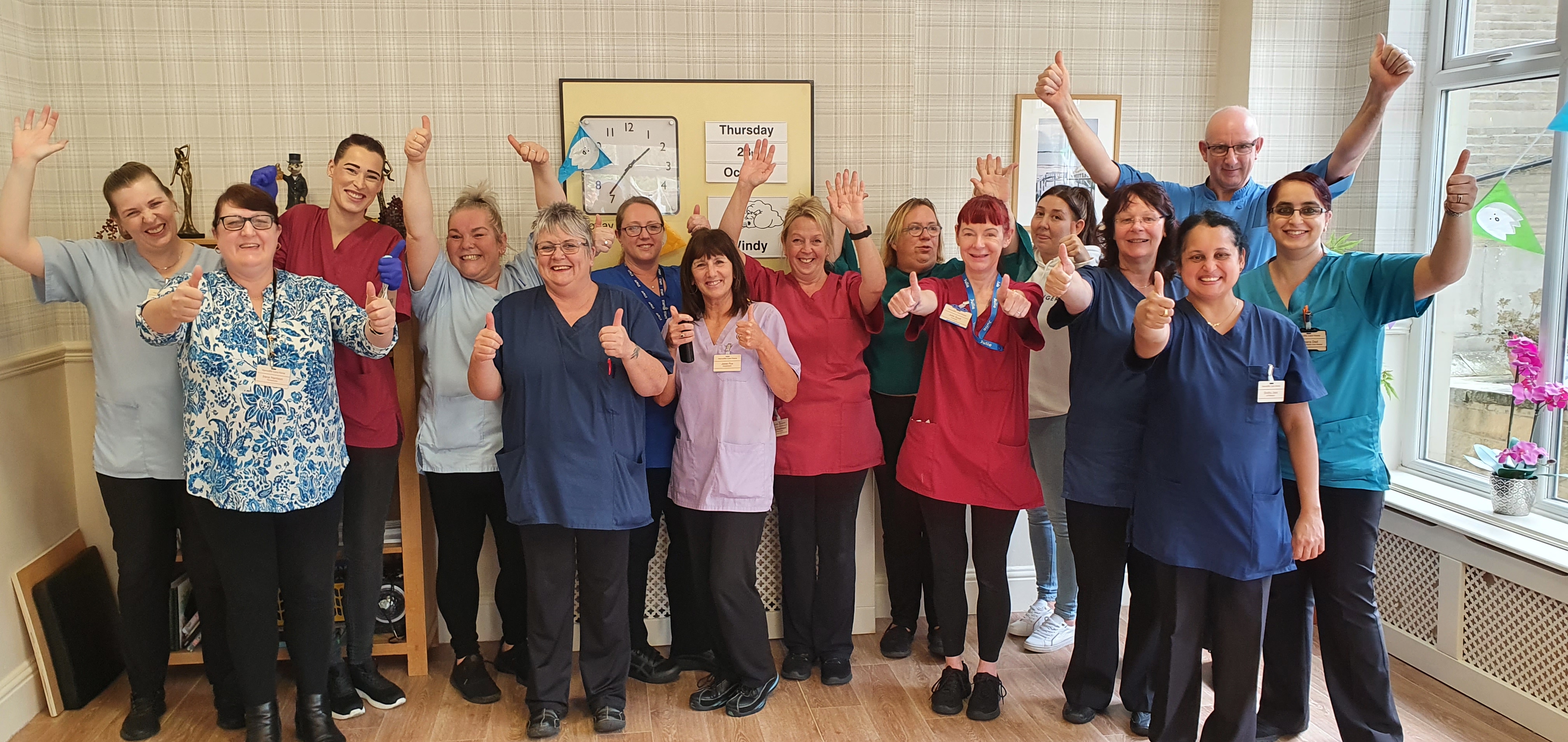 ---
11th November 2021
Bluebirds Neurological Care Centre wins GSF Care Home of the Year 2021!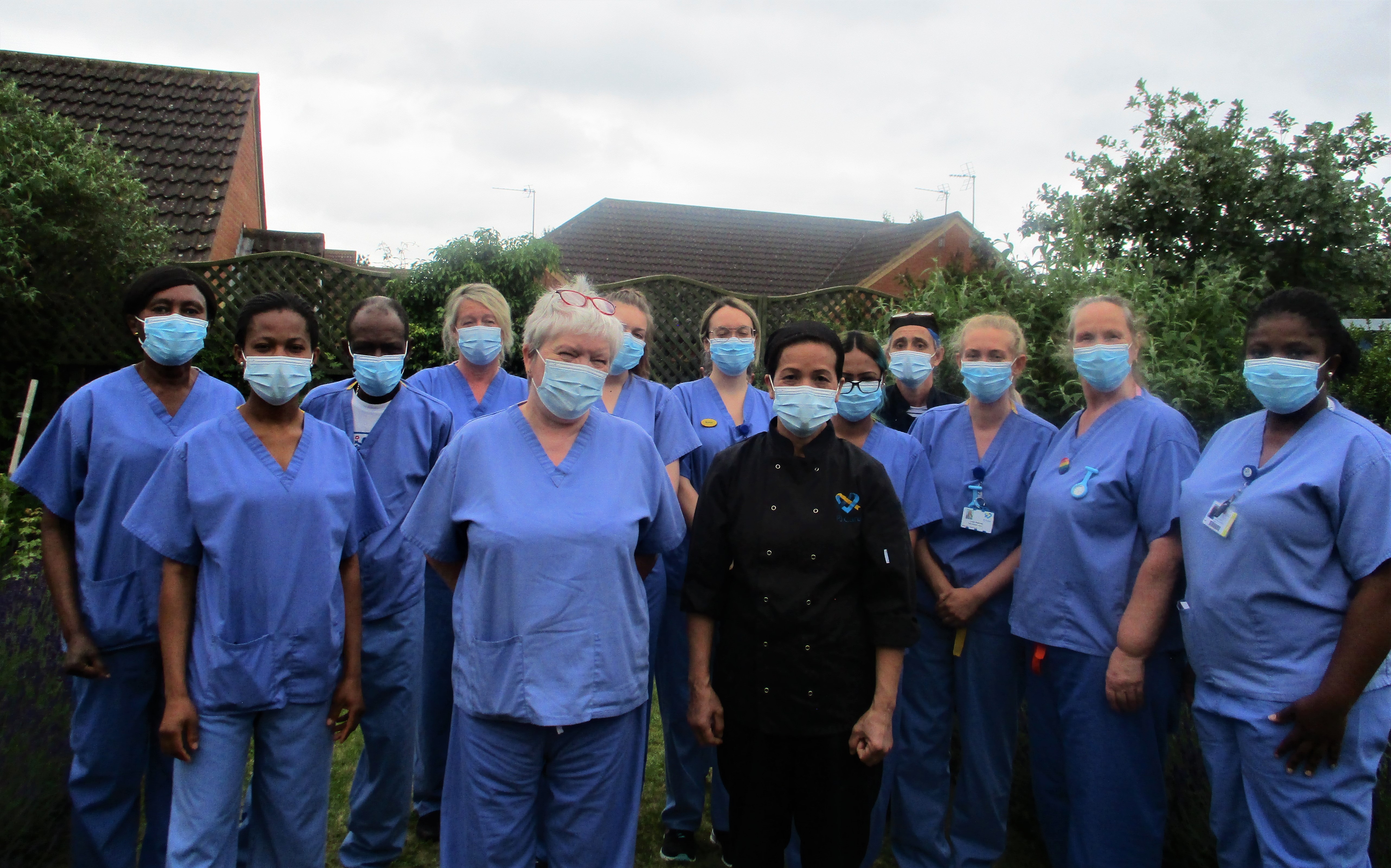 Bluebirds Neurological Care Centre in Milton Keynes has been awarded GSF Care Home of the Year, 2021 for its outstanding end of life care. The PJ Care organisation was given this award as part of the Gold Standards Framework (GSF) Virtual Awards, which recognises health and social care providers delivering quality care in the final year of life.
Bluebirds Neurological Care Centre was nominated alongside ten other care homes, who were all applauded for their excellent end of life care during a pandemic.
Julie Armstrong-Wilson, Operational Manager and Lead Nurse for GSF said: "We were so proud to have awarded care home of the year to the team at Bluebirds Neurological Care Centre and to see that they are continuing to develop their service. They have incorporated the soul midwives philosophy to enhance the care of the dying and the chef is aiming for a Michelin Star in the future for their food preparation! Congratulations for continually striving to make an individual's end of life care experience the best that it can be."
Congratulations to all eleven shortlisted care homes:
Bluebirds Neurological Care Centre, Buckinghamshire
Cedars Castle Hill, Dorset
Cholwell House Nursing Home, Avon
Cornmill Nursing Home, Lancashire
Grosvenor House Care Home, Lincolnshire
Herncliffe Care Home, West Yorkshire
Ivelhurst Nursing Home, Somerset
Malmesbury Lawn, Hampshire
Morton Grange Nursing Home, Derbyshire
Princess Christian Care Centre, Surrey
The Willows Care Home, Lancashire
Milton Keynes Care Home wins prestigious award for its end of life care
---
11th November 2021
Take a look at this wonderful article about Avalon Nursing Home, who have recently achieved their GSF Accreditation: Care home scoops outstanding palliative and end of life care prize
Avalon Nursing Home, is one of 28 organisations accepting their Award at the GSF Virtual Awards Ceremony this afternoon, including the first accredited Domiciliary Care Agency! We will also be announcing the winner of the GSF Care Home of the Year, 2021. Take a look at our social media channels as we live-tweet the ceremony.
---
15th October 2021
Spotlight on Platinum Care Home, Sherdley Court in Merseyside, who received their Re-Accreditation Award in July, demonstrating the sustainability of GSF, especially as there has never been a more important time to ensure we are delivering quality end of life care.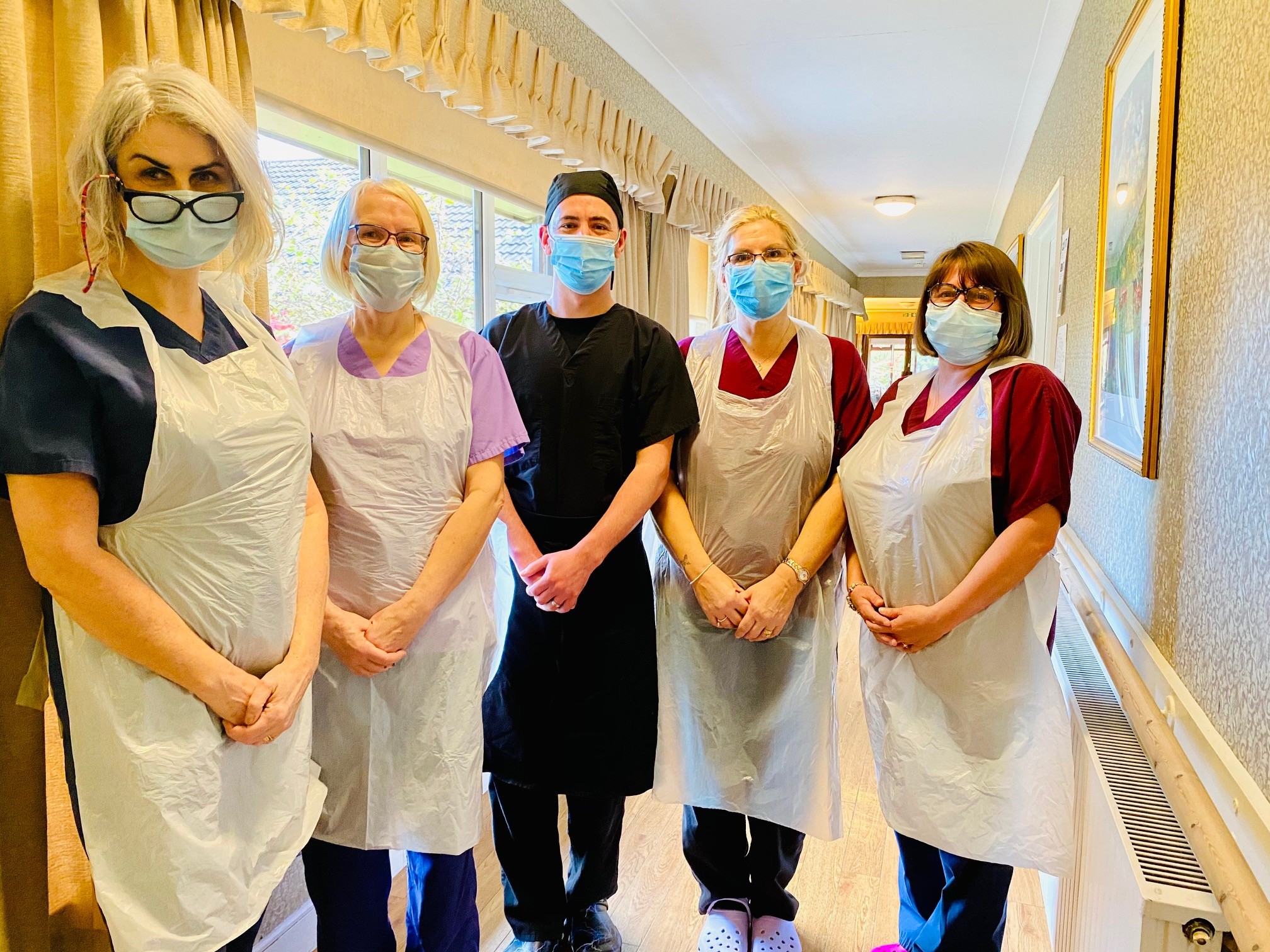 "We were delighted to discover that we had been successfully reaccredited for this prestigious award and excited that we could continue to share the importance of exemplary end of life planning and staff training so that people can live a fabulous life, right up until the end of their life, with other schemes within our organisation. At Sherdley Court, we are determined to make the last years of someone's life as fulfilling and joy filled as we can, based on the person's individual wishes and needs. We want people to be aware that end of life planning isn't miserable and gloom filled, it's about making exciting plans to have the best 'rest of your life' that you possibly can have. At Sherdley Court, first class end of life provision isn't just about ensuring that people are cared for in the way that they would want to be at the end of their life, it's about making wishes and empowering people to make bucket lists and have their dreams come true."
---
11th October 2021
"GSF helps us to plan and deliver the best possible end of life care" - Avalon Nursing Home
Take a look at this wonderful video from newly accredited Avalon Nursing Home, who will be accepting their GSF Quality Hallmark Award at next month's GSF Award Ceremony.
---
14th September 2021
Spotlight on Lovat Fields Village in Milton Keynes, who received their Quality Hallmark award in July, celebrating all they have achieved as a team following a difficult 18 months.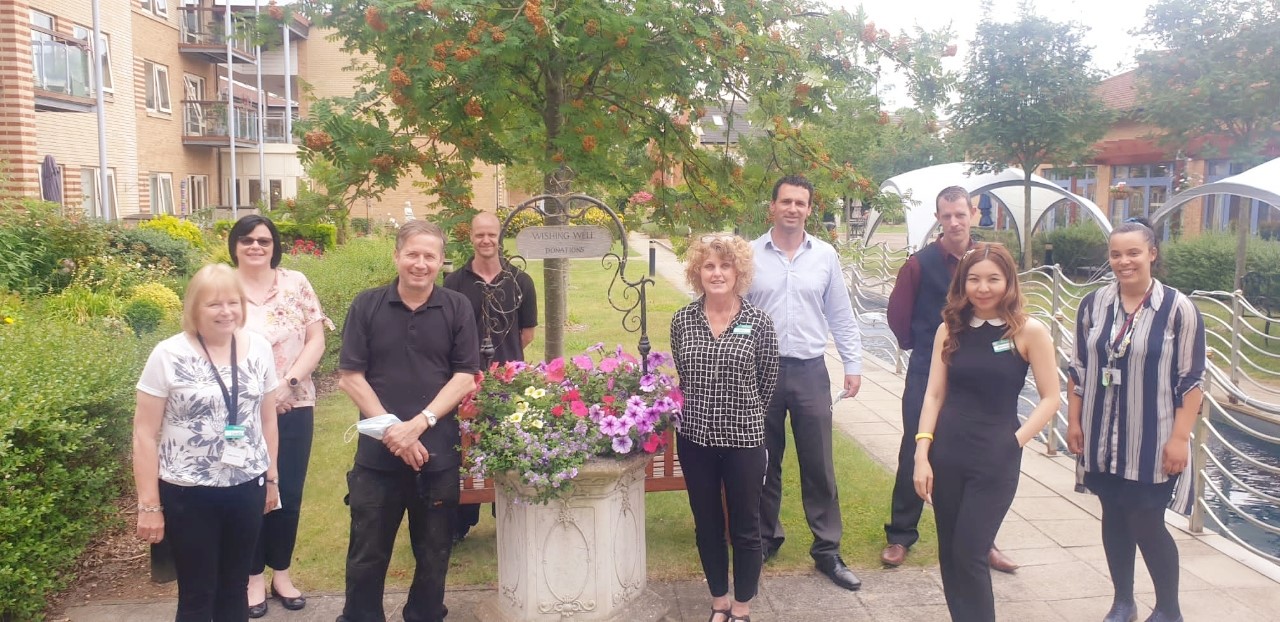 "We are absolutely delighted, honoured and proud of what we have achieved as a team from carers, coordinators, managers, wellbeing advisors, dementia and mental wellbeing enablers, activity facilitators, volunteer organisers, maintenance and housekeeping, fitness instructor, receptionists, and the housing support team. Everyone has put their time and effort in for the promotion of the Gold Standard Framework. Sharing good practice, facilitating quality improvement and availability of choice in end-of-life care through meetings, forums, drop-in sessions, promotional materials, etc.
There is no greater service that we could provide than supporting our residents every step of the way along this difficult journey especially through the pandemic. Through open compassionate discussions, planned and coordinated care, ExtraCare staff are ensuring more residents are living and dying according to their wishes and preferences.
Our approach as a team is more personal and tailored to the resident needs and wishes as we share the same philosophy, no decision about me, without me. We have conversations with the resident and when appropriate involving their families or advocates, making advanced care planning coordinated and meaningful to the resident. This means the residents experience is better and that their loved ones feel much more supported and reassured through the whole process.
Having GSF embedded in our retirement village, has aided ExtraCare staff with a better understanding and enabled them to demonstrate more confidence in assisting residents to live and die well in their chosen place. When deaths do occur in our retirement village, in the resident's home, it is not as distressing and hands on heart, we feel we have done absolutely everything possible taking into account the person's wishes and preferences in the delivery of care with peace, comfort, compassion and pain-free death." - Blanca Novis, Registered Manager
---
August 2021
Last month GSF hosted our second virtual awards ceremony to celebrate the incredible organisations who have received their Quality Hallmark award for providing outstanding end of life care. Take a look at some of the great articles below, highlighting these achievements.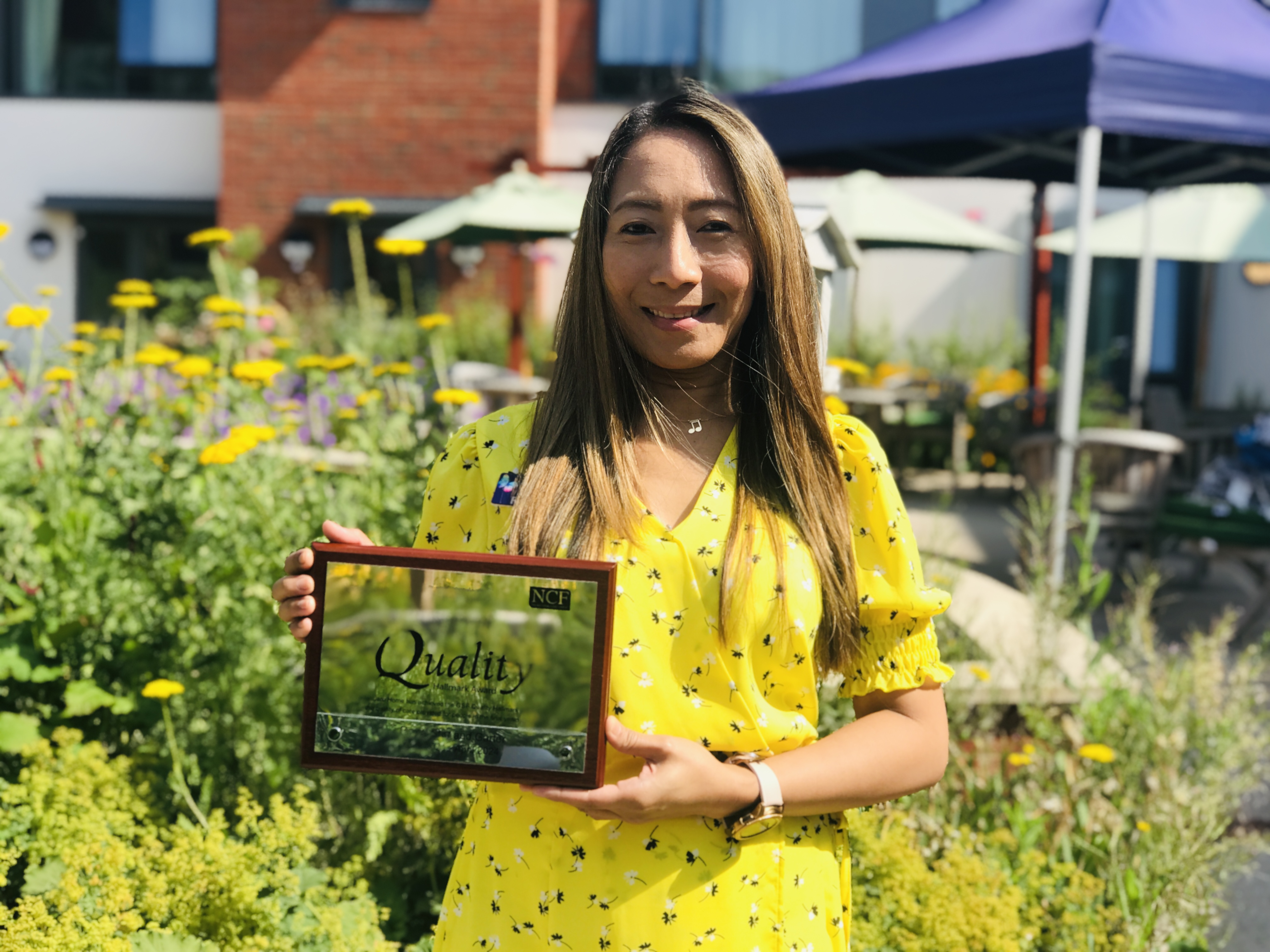 'Linthorpe Surgery awarded for outstanding end of life care during pandemic'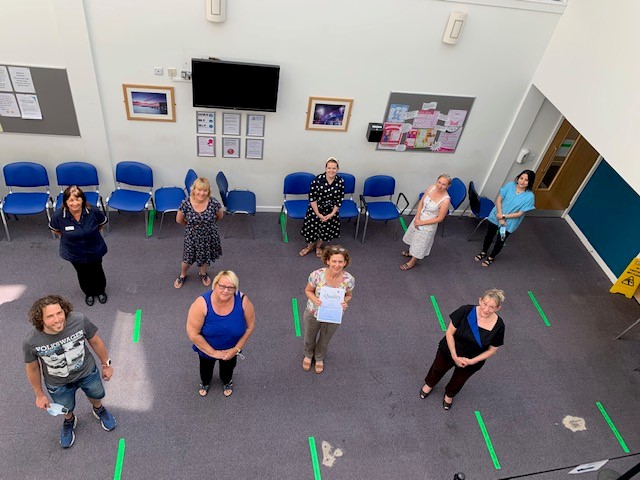 'Clacton Hospital's dementia ward scoops national accolade'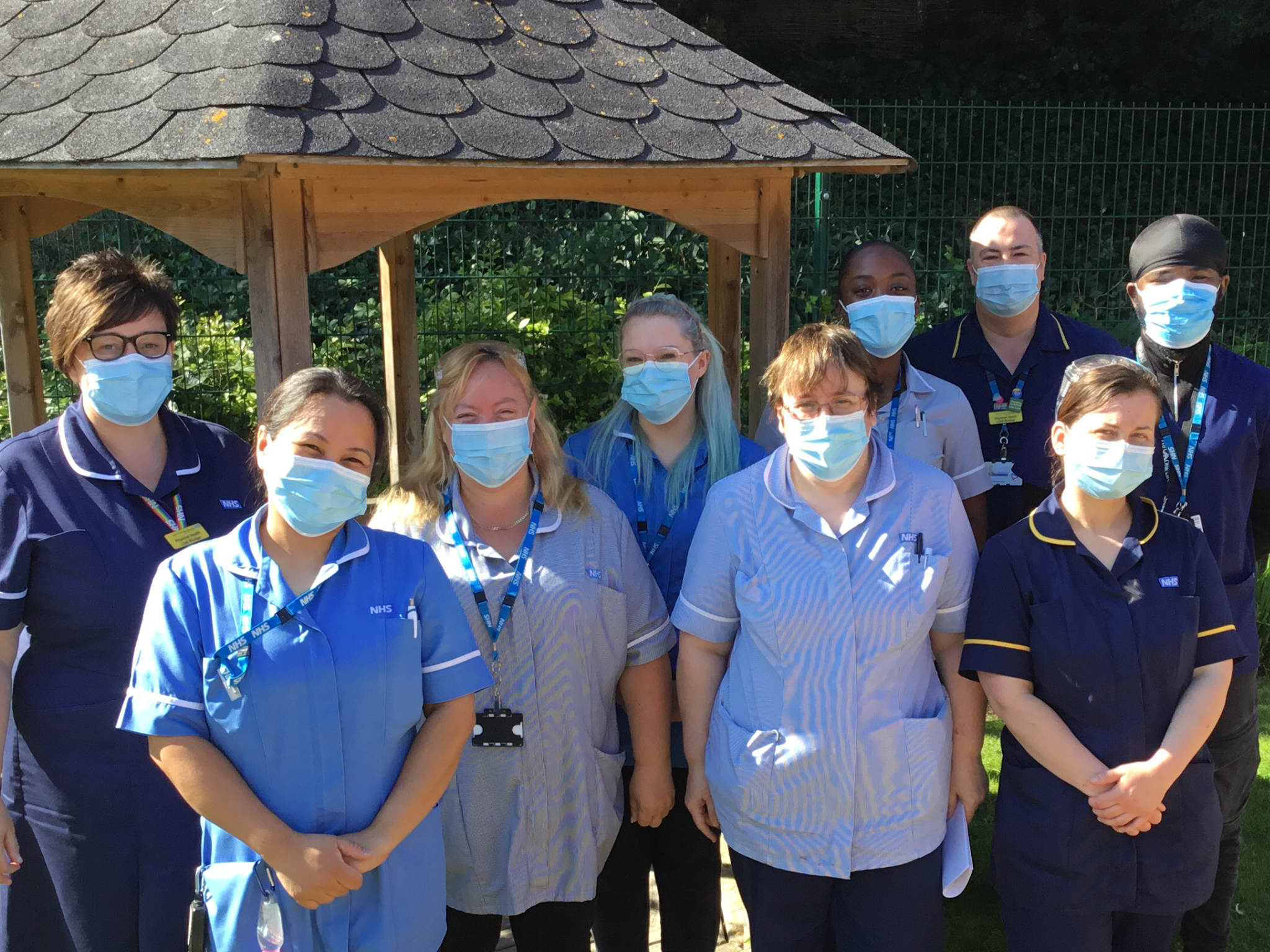 'Horsham care home receives national award for its end of life care during the pandemic'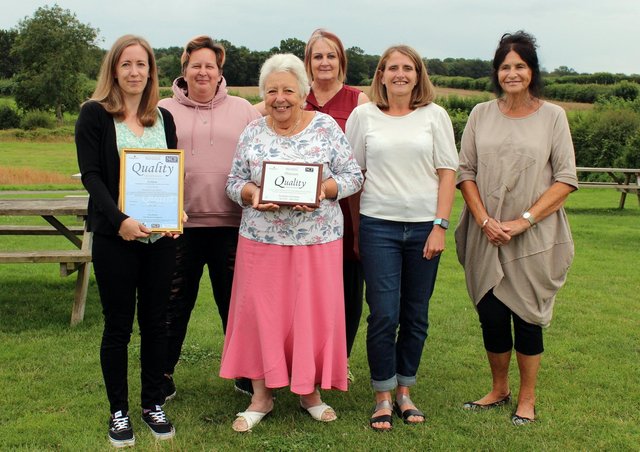 'A Truro nursing home has had its Gold Standard Framework (GSF) accreditation for end-of-life care renewed and achieved GSF Platinum home status'